WhiteSynergy Effect PP Mask
WhiteSynergy Effect PP Mask will transform your beautiful face Instantly. Look white and fresh after peeling of the paper mask gel. It helps to remove blackhead and whitehead. In addition, you can feel the skin elasticity, cleaned, and look bright immediately. It can be applied daily on the pigment spots evenly and recover the tone for pigmentation.
Rejoice in Brighter & Gorgeous Skin
PP Mask is an abbreviation for Powered Penetration Mask. It is formulated in such enrich with skin nutrients and good penetration to our skin.
* Above both price inclusive 6% GST.
1 Pack - RM 19.20
per pack 7.5ml


6 Packs - RM 109.50
* Above both price inclusive 6% GST.
Note:
• Storage Condition: Avoid direct sunlight. Keep in COOL and DRY place.
• Precaution: Keep out of reach of children.
• Start with a patch test on an invisible portion of your leg or arm, such as behind your knee or inside your elbow. If that application produces no reaction within 24 hours, it's time to assess how the product will perform.
The 7 Key Ingredients of WhiteSynergy Effect
It contains 7 main natural actives ingredients. Licorice gives a good whitening. Apple stem cells rejuvenates skin cells. Orange Stem Cells be as antioxidant also vitamin C. Rice bran is a great ancients moisturizer. Aloe Vera is a great source of antibacterial. Green Tea such a good natural antioxidant and lastly Diamond as energizing our skin by improving aura.
Licorice
(Glycyrrhiza Glabra Root)
Consist of whitening agents to improve the skin tone.
Help to moisturize skin from dryness
Apple Stem Cell
To rejuvenate and improve the skin cells from dullness.
Provides best moisturizing and elasticity to skin.
Orange Stem Cell
(Citrus Aurantium Dulcis)
Improve the skin to its youth-like glow.
Improve skin elasticity.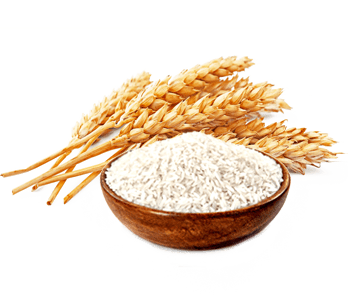 Rice Bran
A skin conditioning agent.
As skin moisturizer.
Aloe Vera
A remedy plant rich as anti-bacterial.
A best choice ingredient for skin moisturizing.
Green Tea
A plant rich in antioxidant property.
As potential anti-ageing herb.
Diamond Powder
As a chelating agent.
Help to improve skin aura.
Direction of Use
Apply a layer of WhiteSynergy Effect PP Mask gel onto your face and neck. Leave it for 1 hour until dry. Gently peel of the piece peeling mask by lifting up cheek and forehead. Rinse off with running water. Use twice a week or as often as need.
Evens out pigmentation issues and removes blackheads & whiteheads in 3 SIMPLE STEPS, resulting in a fresh & brightened look
STEP 1
Wash your face with a mild cleanser & rinse off.
STEP 2
Open your PP Mask pack & pour the content onto the back of your hand. • Smell Strong it special design to contain fruity smell which give you excellent relaxation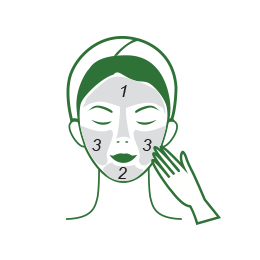 STEP 3
Apply the PP Mask according to the numbered of the step ①, ② & ③.
STEP 4
Avoid the eye area, it may accidentally enter your eyes, causing a stinging sensation.
• You will feel a cooling sensation as you apply the mask
• You might feel a tingling because start moisturizing & absorb through your skin, it only for a short while
STEP 5
Wait 1 hour, for PP Mask absorbed & dry
STEP 7
Use clean water to wash and rinse it off.
STEP 8
You are done! Your face now looks radiant, refreshed & lightened