WhiteSynergy Effect Clear Lotion
WhiteSynergy Effect Clear Lotion with be your best friend to your daily by maintaining your skin cherish. Enriched with all natural nutrients needed for your beautiful skin. Functionally as skin tonic to use daily.Best helps for Cleansing and Toning Skin.
Found Miracle In EVERY DROP
* Above price inclusive 6% GST.

Note:
• Storage Condition: Avoid direct sunlight. Keep in COOL and DRY place.
• Precaution: Keep out of reach of children.
• Start with a patch test on an invisible portion of your leg or arm, such as behind your knee or inside your elbow. If that application produces no reaction within 24 hours, it's time to assess how the product will perform.
The 7 Key Ingredients of WhiteSynergy Effect
It contains 7 main natural actives ingredients. Licorice gives a good whitening. Apple stem cells rejuvenates skin cells. Orange Stem Cells be as antioxidant also vitamin C. Rice bran is a great ancients moisturizer. Aloe Vera is a great source of antibacterial. Green Tea such a good natural antioxidant and lastly Diamond as energizing our skin by improving aura.
Licorice
(Glycyrrhiza Glabra Root)
Consist of whitening agents to improve the skin tone.
Help to moisturize skin from dryness
Apple Stem Cell
To rejuvenate and improve the skin cells from dullness.
Provides best moisturizing and elasticity to skin.
Orange Stem Cell
(Citrus Aurantium Dulcis)
Improve the skin to its youth-like glow.
Improve skin elasticity.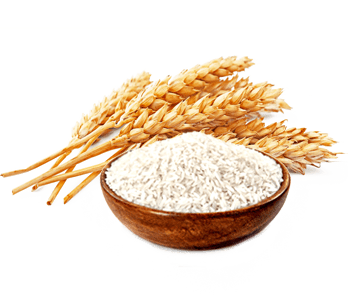 Rice Bran
A skin conditioning agent.
As skin moisturizer.
Aloe Vera
A remedy plant rich as anti-bacterial.
A best choice ingredient for skin moisturizing.
Green Tea
A plant rich in antioxidant property.
As potential anti-ageing herb.
Diamond Powder
As a chelating agent.
Help to improve skin aura.
Direction of Use
Wash the skin thoroughly. Pat the skin dry. Apply a small amount of toner to a cotton pad. Use a gentle stroking motion to apply the WhiteSynergy Effect Clear Lotion to your skin two to three time daily.
Clear Lotion helps cleanse & tone the skin and with the 7 main natural ingredients, also acts as a skin tonic
STEP 3
Apply a small amount to a cotton pad
STEP 4
Apply gently with stroking motion